Introducing Our Practice Team
Everyone at our practice is committed to providing you with the very best in pet healthcare. Our veterinary team bring a wealth of experience to the practice and have individually obtained high standards of professional qualification.
MEET OUR VETS
Scott Crosby BVetMed MRCVS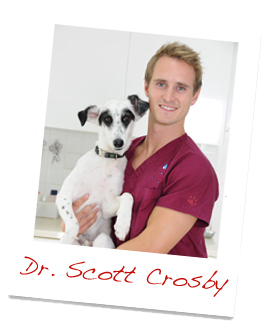 Practice Owner & Veterinary Surgeon
Scott is a local boy whose family live in Newark, he started on his
Veterinary pathway with the Riverside Group in 2002, first seeing
practice and then working as an Associate Vet in 2010-2011 before
heading to London and then on to Dubai to further his education.
He took ownership of Sleaford Vets in 2016 where he strive's to
ensure all clients are happy with the service they receive, so they come
back time and time again.
---
Claire Godfrey BVSc MRCVS
Veterinary Surgeon
Claire qualified from Liverpool Veterinary School in 2007, first doing a year in mixed practice before deciding to focus solely on small animals. Claire moved to Lincolnshire in 2015 with her husband, two children and Border Collie, Bruno. She really enjoys meeting new clients with their pets and she has a special interest in surgery.
---
Catherine Horton BVSc MRCVS
Veterinary Surgeon
I qualified from Liverpool Veterinary School in 1996 with commendation, intially working in mixed practice before concentrating my interest into small animals. Originally from Wales I have relocated to Lincolnshire with my husband and two dogs. Having always worked in a smaller Veterinary surgery, I enjoy making long lasting client relationships. I am currently working on a Masters Degree in animal behaviour.
---
Jillian Kerr BVMS MRCVS
Veterinary Surgeon
I qualified from Glasgow Veterinary School in 1996, initially working in mixed practice before making the move to small animal only. Over the years I have worked in several practices, including being partner in my own practice in Scotland. I relocated to Lincolnshire in 2015 with my husband, two sons and my Newfoundland, Hudson and Border Collie Skye. Most of my time is spent in consult and I enjoy building relationships with clients and their pets.
---
MEET OUR SUPPORT STAFF
Kayleigh Armstrong - Practice Manager
Originally from Inverness I moved to Sleaford in 2005 and started working here at the practice as a nurse. I love my job as everyday brings something new and I have made a number of friends (including furry ones) in my time here. I live at home with my husband, son and our menagerie of pets; 3 dogs, 3 cats and I also foster special needs cases for the RSPCA.
---
Natasha Smith - Registered Veterinary Nurse
I live locally with my husband, 2 year old son and cats Rodney & Reggie, whom I hand reared both myself. I have been nursing for 9 years and qualified 5 years ago. My main interests are anaesthesia and inpatient care.
---
Caron Ramsden - Auxillary Nurse
Caron's Biography to follow....
---
Val Coombs - Receptionist
I have worked as a receptionist here at Sleaford Vets for 14 years and have lived in Sleaford for over 30 years. My husband and I have two Parson Jack Russells as well as three Chickens. I really enjoy working here as we have a great time.
---
Karen Couth - Receptionist
I worked as a registerd general nurse for 35 years and then decided on a career change. I have worked on reception here at Sleaford Vets for 3 years and thoroughly love my job, chatting and meeting clients. I enjoy horse riding, driving classic cars and looking after my family's 2 ponies, 3 cats and countless chickens.
---
Karen Shaw - Receptionist
I've been around animals all of my life, where I was brought up on a farm. I really enjoy the outdoors and riding my horse 'Buddy' around the countryside.
vet veterinary sleaford cat dog doctor vets in sleaford vet